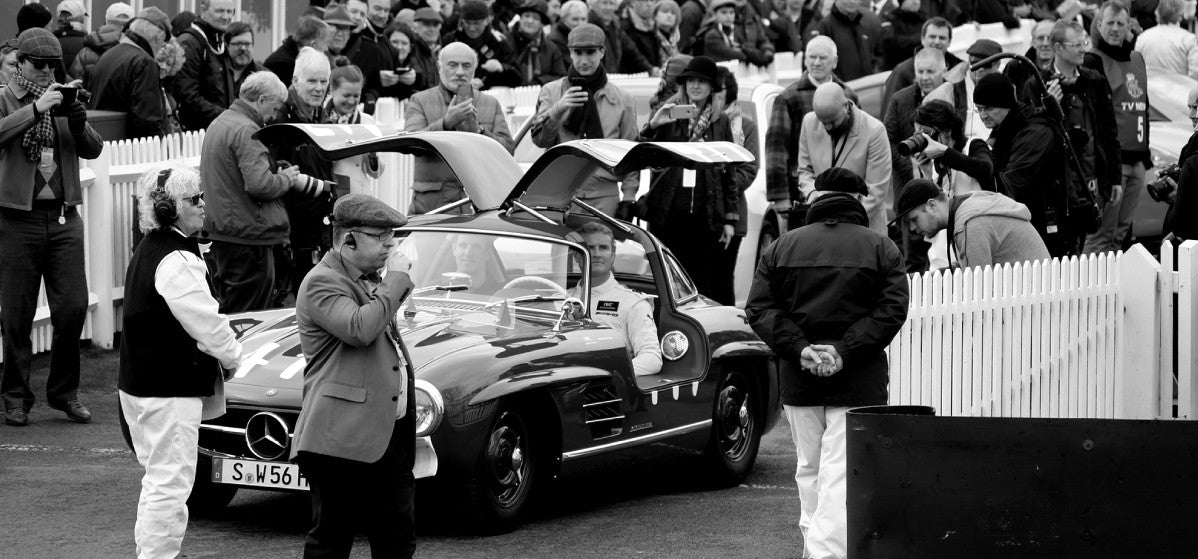 24 Mar 2017

ENGINE OIL & CAMARADERIE

by Shaun Darwood
Last weekend we had the honour of attending the historical Goodwood 75th Members' Meeting. Set up to be another fantastic weekend full of atmosphere and camaraderie, it did not disappoint.
We were treated to a plethora of delights with all our senses attuned; sounds of full-bore engines racing around a track, the scent of two-stroke motorcycle engines wafting through the cold March air and, not to mention, the sheer number of beautiful machinery on display dating back to the Edwardian times. Simply stunning.
The Members' Meeting is a more stripped back affair – all motorsport and less pomp.

We were delighted to be exhibiting our wares at the Goodwood circuit – motor racing is in our DNA after all. There's something very special in the air down there, all a good mix of cheer and engine oil.

We'll be back at the next event and we'd love to see you down there, but for this year here are some snaps so you can live through us vicariously.