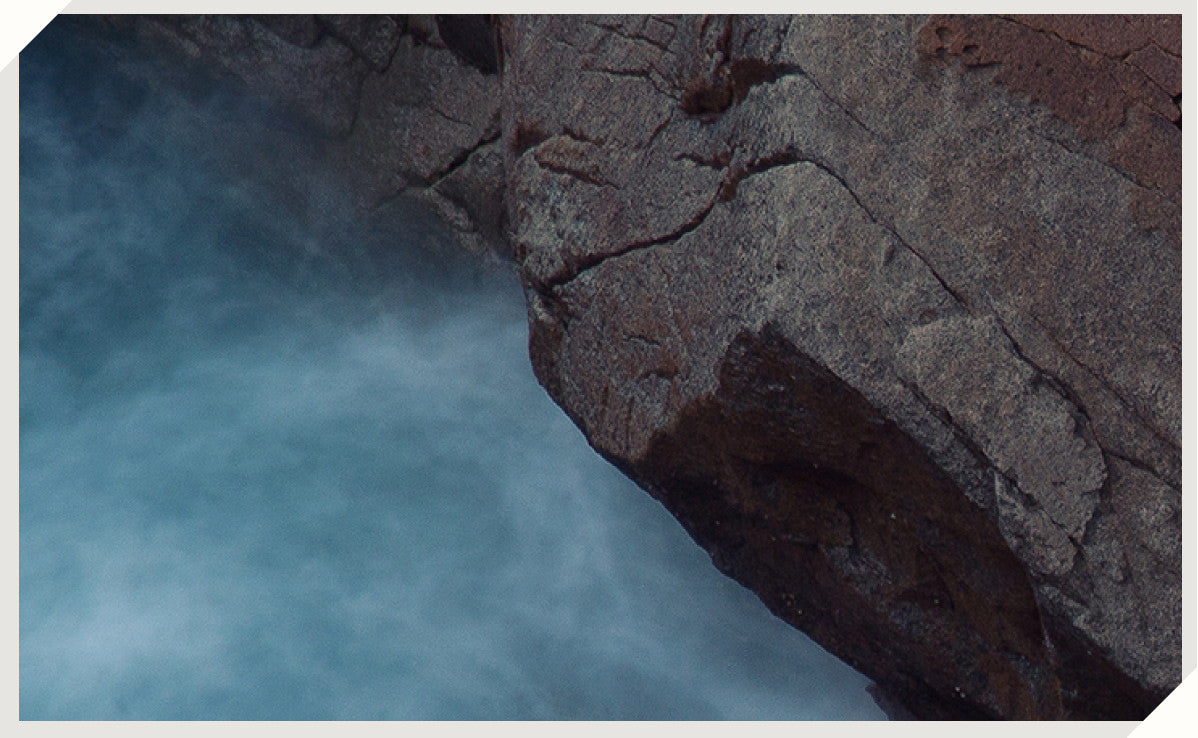 25 Nov 2016

Fear & Exploration

by Gary Burnand
Can an explorer be scared, scared of heights? I guess they can. I am. The fearless can be fearful, frightfully so. Which is also the point I guess.

 I long ago realised that I am sometimes scared doing my job, and that it was better to accept that seeming weakness than to deny – to embrace rather than dismiss. I often suspect that many adventurers enjoy overcoming fear more than the experience it begets, that the adrenaline rush is more important than the view. But that is not the case for me. It is the view, the experience, which allows me to push through these fears, it is the opportunity they latterly afford.

Of course, one person's ceiling is another's floor. I have colleagues, war photographers, who fight fear at ratios beyond our imagining – I have been there too, and I suppose my ratios are higher than many, but I don't quite have the stomach to smile at the shadow of death as frequently as they. I sometimes think them mad because their odds are unequal. Unequal because the randomness of chance can often displace the devotion to 'situational awareness' – that thing you believe keeps you alive. Some demure whilst other's affect a flashy self-belief, but a step to the left can be a final reckoning. But still we believe.

In Kenya, earlier this year, I spent day upon heady day, photographing African Elephants at quarter's closer than any reasonable situational awareness should have conferred, but the randomness of chance was with me throughout. It is only later, when cosy in your Paris apartment that you plough through your edit, and observe the absurd film strip of encounter, and you recall the large bull elephant reaching out with an extended trunk, feeling for your prostrate body as you held your breath, six inches from… and then redemption. But it doesn't feel like that at the time. If I recall anything, I recall resting my camera on my chest and shooting throughout. Something I later define as dumb. If situational awareness conferred anything, it was not apparent until a red wine edit 10,000 km later.

But I have the pictures, and until now, that has always been enough. I have recently returned from my fine art sojourn in Brittany, where I stood high on cliff after cliff, trembling. You can't deny your fears. At Pont du Raz, a craggy wind blown peninsular, the most westerly and exposed mass of granite in France, a sprightly septuagenarian with the adroit spring and step of a mountain goat, challenged me to follow. And against all of my better instincts, I did. As I climbed over unsteady rock and paced along one-foot wide paths, cameras on back and tripod in hand, he shared that he was retired nuclear engineer and he was going fishing. I looked at the crashing ocean below and pondered where and how. Occasionally he would turn and stare with a polite expression of pity, and then head 'rapidement' along the precipitous narrowing wall.

To my left, my one free hand groped for a steadying hold, to my right a fifty-meter plummet to dashing rocks and unyielding currents. I didn't have the modesty to tell him I was scared of heights, he was a seventy-year-old Hillary. And onward he relentlessly went until he abruptly turned and said 'I will leave you here'. In his now palpable absence, I set up my kit and started to shoot, and looked back from where we had come. And I couldn't fathom for one moment my route of return – all behind looked like an Escher drawing, a confusion without outcome. And frozen to the spot I stayed – for over an hour. I couldn't go on and I couldn't go back. The path was as wide as my feet and no more, and soon, the constant pursuit of looking down through my viewfinder at a crashing ocean had me dizzy. It was no place to be dizzy. I was stuck, so I just shot.

In total I spent six hours on those unforgiving cliffs, a place of countless deaths, until I carefully unpicked my way home, shooting all the while. I didn't overcome my fear of heights, not one bit, and I have resigned that I never will.

But I have the pictures!
All images © 2016 Martin Middlebrook
All images © 2016 Martin Middlebrook
Website: 
Contact: