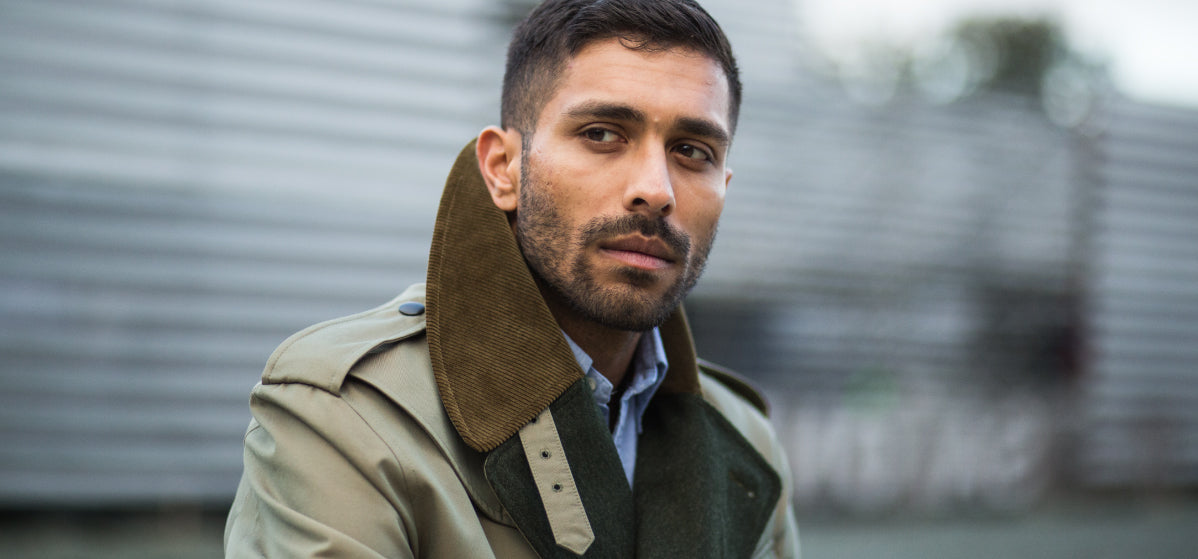 07 Feb 2018

GREAT BRITANNIA INSPIRES AT THE AW18 GLOBAL FASHION SHOW 'PITTI UOMO' IN ITALY

by Grenfell Digital
Florence is a city that is built upon art and craft. So it was befitting that Grenfell came to showcase to the fashion trade its AW18 season, celebrating the best in British rawness and materials.
The Grenfell creative team have gathered some of the finest wares from around the Isles -tweeds, tartans, checks, shearlings, corduroys and leathers. Never mind the physical product, but also the spirit of the UK is captured in the styles: through punk, the English gentry, eccentricity, dandyism, the biker boys - a slightly theatrical extravaganza, Dickensian take.
But this is not about wallowing in past glories, this is a fresh, modern and progressive expression from Grenfell's Head of Design. This is about showing the global audience what to wear. Grenfell since its very creation in 1923, started by creating products not for the UK shores, but for the more extreme and demanding conditions to be found in colder climes. We now combine this functionality with the sartoriality.
Seasonal stand-out pieces include: dramatic capes for all seasons; warm outercoats in various styles combined with warming shearlings and alpaca linings and facings; not to forget waxed pieces for serious, luxury biking on your vintage Brough Superior motorcycle.