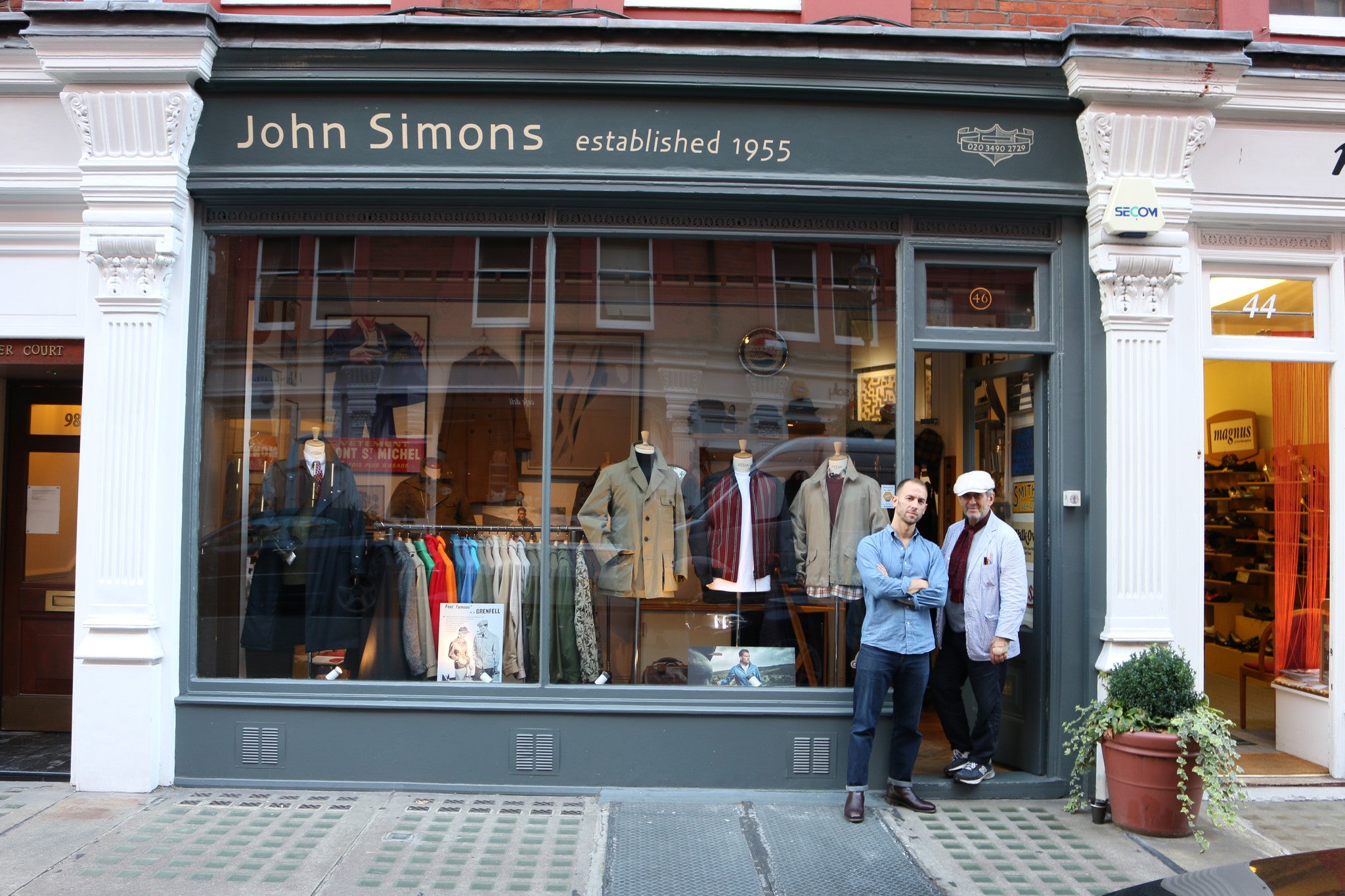 23 Sep 2016

Grenfell premieres on London's stylish Chiltern Street

by Gary Burnand


Last night saw a stylish gathering at J.Simons, 46 Chiltern Street, Marylebone, London W1. It was in honour of the Grenfell Golfer jacket which has been re-launched for Autumn Winter 16; now again resplendent in a veritable rainbow of colours. In the Grenfell collection from the early days, the Golfer jacket emerged in 1931 as the first all-weather golfing jacket. It has over the decades become iconic, gracing the backs of world-class golfers (Sir Henry Cotton & numerous Ryder Cup teams) and a world-class fashion crowd. It was the precursor to the Harrington style, which didn't emerge until the late 1930's; and became as we all know a favourite style of Steve McQueen and Elvis Presley. The Golfer and Harrington jackets have always been made by us in our legendary Grenfell cloth, to ensure lightness yet toughness.






Partnering with John Simons was perfect, as John has stocked Grenfell over the years and he was the style leader who named and established the 'Harrington' jacket in honour of Ryan O'Neal's TV character - an early famed 'Harrington' wearer. John opened his first store in Richmond in the summer of 1964, he is a true gentleman pioneer of London's fashion retail.  He is credited with creating the Ivy League preppy look for the UK. Many brands have made the Harrington style over the years, and it's now a wardrobe staple. If you want one with a pioneering story and authenticity - Grenfell is the choice.






Many new and old fans of the brand turned out to salute the event, including Mark Wilsmore from The Ace Cafe, Marcus Ross, founder of Jocks&Nerds, gentlemen and Lady Sarah from The Rake, photographers, designers and craftspeople from the clothing trade. Plus Peter Howarth, famed former editor of Arena & Esquire now embracing all forms of new media, along with Marcus (Chic Geek), Gary Kingsworth (The Style King blog/Coach mag fashion dir.) and Dan Hasby-Oliver (Last Style of Defence blog).
 All in all a splendid night - that we must do again.