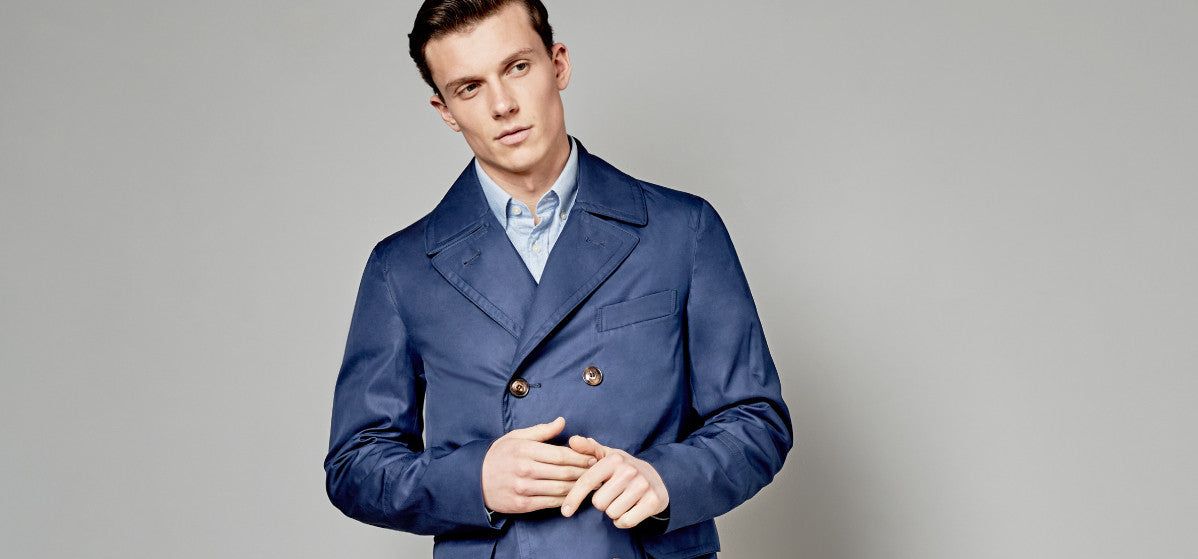 30 Jun 2017

Quintessential British Kit with our friends at Hackett

by Gary Burnand
We choose the company that we keep very carefully, as any gent should. Since it's
early days on the New King's Road in the 80's, Hackett has been on our radar and
in our wardrobes. Latterly, re-creating for those gaps that the inherited and
vintage pieces couldn't plug, everyone, needs a sprinkling of newness and Jeremy
& Co. deliver.

Jeremy Hackett undoubtedly sold a few bits of vintage Grenfell back in the day.
Grenfell pieces always stand out; due to the unique optic of the Grenfell cloth, a
wonderful vintage sheen and drape, with unique styles and construction details.



Inspired by our detailed archives, Jeremy selected inspiration in the form of the
Grenfell Harrington style (we made the first all-weather golfing jackets, including
for the Prince of Wales in 1932) and the Grenfell Pea Coat (reflecting the fact that
Grenfell cloth was originally created for use onboard ships and snow sledges).
Using his eye for details, line and cut, Jeremy has perfected these two 'new'
pieces and lined them with a favourite camouflage for maximum sartorial utility!

Our partners over the years that Grenfell Cloth has clothed include Burberry,
Eddie Bauer and Abercrombie & Fitch. We will continue to look for inspiring new partners, until then please enjoy this Great British collaboration project.