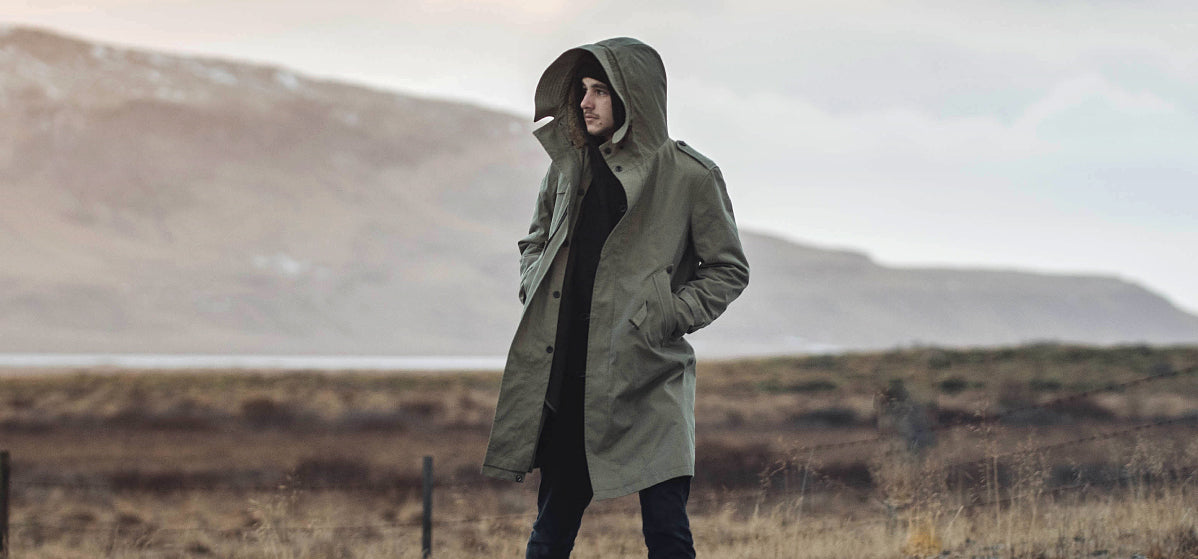 06 Mar 2018

THE HELVELLYN: DRESSED FOR THE TOP

by Grenfell Digital
The Helvellyn, as the name suggests is one of the pinnacles of Grenfell's current offerings in
stylish adventure wear. Named after the third highest peak in England's Lake District, this
jacket expresses the best of England's beauty. Grenfell cloth replaced Burberry's gabardine,
as the climbers' choice on Everest expeditions from 1933. We keep this high altitude prowess
close to our designing heart.
The Helvellyn is one of our most successful modern pieces and has attracted interest from
sartorial gurus from Japan to the US. Our inspiration was an archive Grenfell cold weather
parka that had been created for Abercrombie&Fitch in the 1950's. The length of the coat, fully
engineered sleeves for ease of movement and the luxurious hood shearling derive directly
from this important relic. It also has high pockets in a handwarmer position and a concealed
belt which makes an interesting and functional feature.
Our Head of Design describes this piece as "the perfect hybrid, that's a bit more contemporary". It combines important features from the Trenchcoat - the gun flap, epaulettes and sleeve lashes with the parka base. This means that the silhouette is distinct, yet familiar. It gives a degree of casualness to the trench coat; and a greater formality to the parka, resulting in an ideal garment for weekend or workday use. Undoubtedly, a future mens' classic icon.
Grenfell Cloth, as a wonder cloth and performance fabric, has been available in every conceivable colour over the years. This coat is currently available in a 'stealth' black, a versatile dark blue or a lighter iridescent light green.

The Helvellyn also has a button-out liner made from merino wool, which gives it a fantastic versatility for different climatic conditions. This is a coat that cuts a dash through the urban canyons, but its origins mean that it can still deliver protection in more extreme weather scenarios. The coat for all seasons.