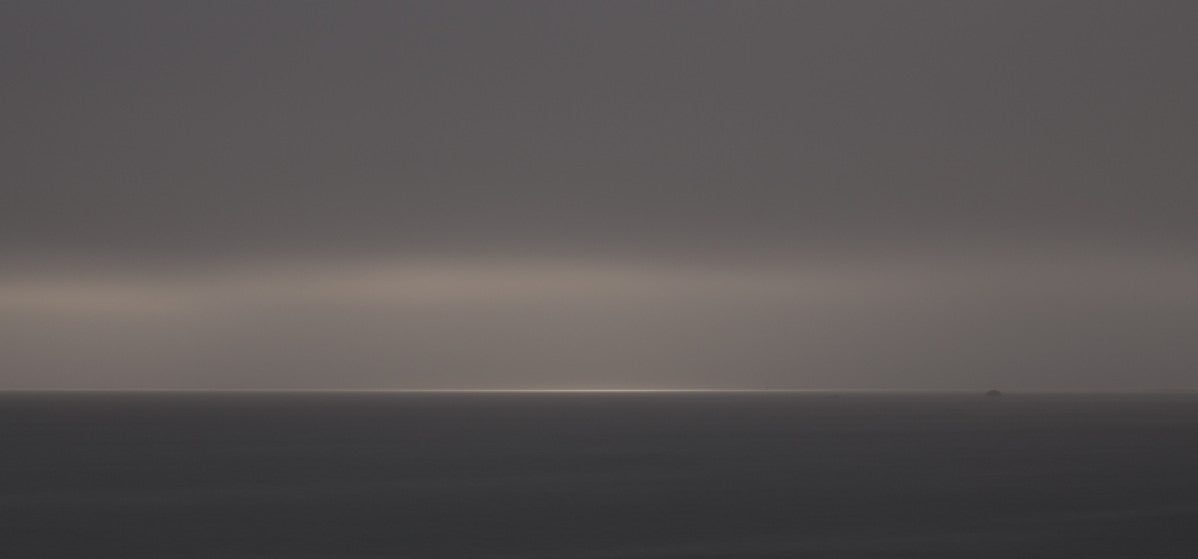 13 Oct 2016

THE HIDDEN EXPLORER IN US ALL

by Gary Burnand
BY MARTIN MIDDLEBROOK

I have spent my career as a photojournalist, travelling the world, indulging in obscure places – connecting with the unseen side of us, the part that resides within us all but mostly remains locked away.


Some of us dip into the unseen from time to time, and some of us make a career of it. I have lived with tribes in Africa, kept a keen eye on the Taliban in Afghanistan, wondered the passages of the Dharavi slum in Mumbai – all in search of the 'true human condition', always finding something new in me along the way.


A couple of years ago, I upsticked, sold my house in the UK, and bought a new one on the coast of Finistere in western France, and when I can, I head there for a few weeks and indulge my passion in another way. I wanted to understand why the Bretons had such a close affinity with the sea, to examine this thing that seems to determine the way they think, like some new gene, a happy flaw in their D.N.A. And the only way to do that was to photograph the sea, explore the coast, understand the tides and the currents – to stare at the great Atlantic Ocean day after day, through the inclement weather and the fair, through seasons as they unfold, to connect with the monthly lunar cycle. And to photograph it all.


In so doing I have discovered that each mile of coast seems to have its own dominant weather, a singular breeze and a conditional sky – the cloud patterns that lie above seem determined by the makeup of what lies below. And I had never considered this, never imagined that weather fronts that sweep across 5,000 miles of a vast sea could deliver such a particular horizon from each granite cliff and sandy dune.


Though I watch the weather forecast and plan accordingly, I have learned that it is the tides and the geography that colour and pattern my horizon, and not a forecaster's satellite image. Which in turn means that my photographic clock is also driven by sitting on the little hand of the moon. What an insight, after years of photographing people whose lives are driven by the solar cycle, to find myself staring at the night sky.


Photography is a singular, selfish, lonely pursuit. It's a self-driven endeavor that requires you to energise the moment in front of you – no one else can do that. And never more so than when what you really want is to stay in bed, or get out of the rain. And yet, just twelve hours apart, on the same beach, at sunset and sunrise, I was able to capture these two moments, merely by being there. Most days are dog days, (though even they have their special charm) but photography is an exploration, and it forces you by its seductive nature to endure, because you can become witness to the unseen. And that is what makes my clock tick, be it lunar or circadian.


All images © 2016 Martin Middlebrook
Cloaking clouds and constant drizzle herald the end of another day.
All images © 2016 Martin Middlebrook
By early morning, the sky has cleared to usher a different pallet.
The 'Earth's End project
Earth's End is an ongoing photographic project by award-wining photographer Martin Middlebrook. Finistere, means literally 'the end of the earth', which is how the first Bretons, looking westward, must have perceived the great expanse of the Atlantic Ocean. To create these fine art pieces, Martin employs specialist techniques to slow down time, allowing us to observe the daily rhythm of the ocean. Though the human eye can capture 1,000 frames per second, by making a single exposure last many minutes, we become witness to an almost private world that connects us back to something deep inside of us, something almost archaic.


Website: 
Contact: