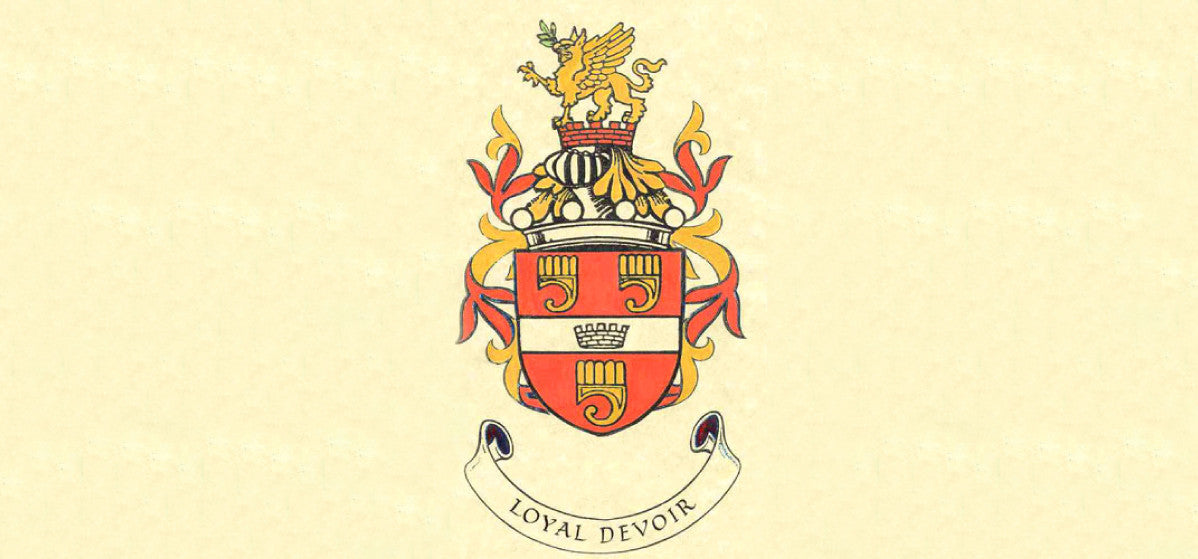 31 Dec 2016

The mythical power of the Grenfell Griffin

by Gary Burnand
Like so much of the Grenfell brand, it's visual iconography is rooted in deep story and myth. The aesthetic centre of Grenfell is the majestic griffin. It is rare to find a brand that has such a strong visual symbol representing it's DNA. Over the years, as happens with many monuments, landmarks and statues, they become softened and eroded by the passage of time. They lose their sharpness, precision and power. So it had been with the Grenfell griffin, until we instigated a major refurbishment over a year ago. 
So, as part of this process we went right back to it's origins, in an archeological manner. It was not a surprise to find that the griffin, just like the name of the brand itself, stemmed from the founding inspiration, Sir Wilfred Grenfell. The brave pioneer of Newfoundland and Labrador who had as a philanthropist doctor, almost by accident founded a global clothing phenomena. The griffin was a key part of his Grenfell family crest. The Grenfells were originally a noble family of Cornish origins in the rugged coastline of South-West England. A place where people are known for their fortitude and resilience.
The image below also shows the family crest, including the inscription 'Loyal Devoir', or Loyal Duty. Indeed there is no better encapsulation of how Sir Grenfell led his life. Yet the griffin is the most powerful of mythical beasts, combining the king of the land beasts, the Lion, with the king of the air creatures, the Eagle. A force to be reckoned with especially in the more aggressive, or rampant pose, front leg raised. Although, in the Grenfell heraldic crest the beast holds what appears to be an olive branch in it's mouth. As with Sir Wilfred, it comes very much in peace. Do not however see the Grenfells as a soft touch, the presence of the three clarions are there to symbolize that they are 'ready for war'.
The very finest example of a Grenfell crest was to be found as a bookplate. This example, seen below, shows additions capturing aspects from Sir Grenfell's colourful life. It includes at the very top his hospital ship, the Strathcona, a vessel that brought salvation to so many. It is also prominently flanked by two of his sled dogs, dogs that allowed him to travel wide and far across the snowy wastes to help others. But these were also the very same dogs that gave the greatest of sacrifices, that of their lives, so that he could survive the night on an ice flow that was drifting out to sea, but we will save that story for another day!
The final image is that of the redrawn Grenfell griffin, as it now proudly appears and adorns our garments, testament to the rich history that lies behind each garment.